Two biotech leaders are facing the possibility of decades in prison after a federal grand jury in Maryland indicted them on multiple charges related to a scheme to defraud investors about the potential of the drug leronlimab, a monoclonal antibody investigational drug also known as PRO 140.
CytoDyn's former CEO Nader Pourhassan drew attention over the last two years for loudly touting leronlimab as an effective treatment for HIV, cancer and Covid-19, despite clinical data that indicated the opposite.
A federal grand jury indicted Pourhassan, as well as the president of the company that managed the biotech's clinical trials, on charges of lying to the public and investors about data behind its drug trials and the status of its biologics license application (BLA) in a scheme to raise its stock price.
Pourhassan and Kazem Kazempour, the co-founder, president, and CEO of Amarex Clinical Research, have both been charged with one count of conspiracy to commit securities fraud and wire fraud, three counts of securities fraud, and two counts of wire fraud related to an HIV BLA scheme.
Both Pourhassan and Kazempour have caught additional charges for other alleged conspiracies.
Pourhassan has been charged with another count of securities fraud and an additional count of wire fraud related to a COVID-19 scheme also involving the drug leronlimab, and three counts of insider trading.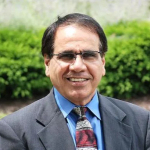 Kazem Kazempur
Kazempour was additionally charged with one count of making false statements to federal law enforcement agents.
Kazempour's company Amarex managed CytoDyn's clinical trials and was the regulatory agent in interactions with the FDA. Kazempour also served on CytoDyn's Disclosure Committee.
Both biotech leaders could see decades behind bars if they're convicted. Pourhassan and Kazempour face a maximum penalty of 20 years in prison on each securities fraud and wire fraud count, and five years in prison for conspiracy. Kazempour also faces a maximum penalty of five years in prison for making false statements.
It all began in 2020 when CytoDyn told shareholders that it submitted a complete BLA for leronlimab as a combination therapy with an antiretroviral regimen for HIV patients who take several medications.
But according to filings in federal court, Pourhassan told Kazempour to submit the BLA to the FDA even if it was incomplete, although both men allegedly knew the FDA would reject it. CytoDyn then allegedly lied to investors that a complete BLA had been submitted, and sold millions of dollars' worth of company stock based on that lie.
CytoDyn received a refuse-to-file letter in July 2020.
In January of 2020, the company started touting leronlimab as a treatment for COVID-19, going so far as to claim the antibody had "saved" dying Covid-19 patients. The claims led to soaring stock prices, and Pourhassan sold off millions of dollars worth of stock.
These near-daily claims via press releases and on YouTube attracted the attention of federal investigators. In 2021, CytoDyn announced that both the Department of Justice and the Securities and Exchange Commission had subpoenaed the company and some of its executives as part of an investigation into the company's promotion and marketing practices.
Despite the probing, the company continued to make claims about the drug's impact on Covid-19, even though data had shown it was ineffective.
At the beginning of this year, CytoDyn dumped Pourhassan as CEO in an attempt to rehabilitate its image after the disastrous attempts to market leronlimab as a catch-all treatment for HIV, Covid-19 and cancer.
Not long after Pourhassan was kicked out, the FDA issued a rare public warning to the company when a promotional video that appeared to look like a news report featuring Pourhassan "significantly" mischaracterized the clinical data for leronlimab's effectiveness against Covid-19.
Three separate agencies are investigating, including the FBI Baltimore Field Office, FDA-OCI, and USPIS.
Editor's note: A previous version of this story incorrectly stated that a grand jury found Pourhassan and Kazempour guilty, when the grand jury indicted them. The story has been corrected; the headline has been updated. Endpoints News regrets the error.